POLKA DOT JERSEY FOR THE KING OF THE MOUNTAINS
The best climber, a cyclist specializing in mountain climbs, traditionally differs in the Tour de France with a white jersey with red polka dots. This design is based on the back then look of the chocolate that used to be a sponsor of the Chocolat Poulain classification. Although it has been racing for the overall mountain victory on the Tour de France since 1933, the King of the Mountains did not wear the special jersey for the first time until 42 years later. Until then, the winner's jersey did not differ in color. The white-red jersey was introduced by the organizers only in 1975 and its first wearer was the Belgian Lucien van Impe.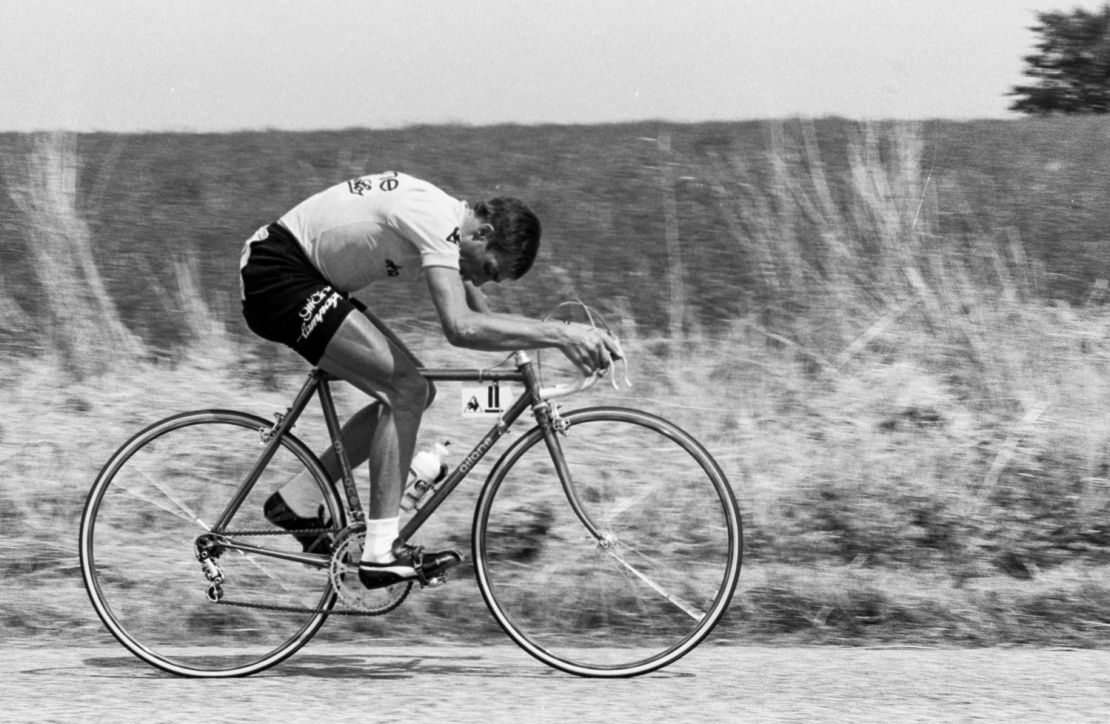 Lucien van Impe / 1976
The long-popular jersey is worn by cyclists who have truly remarkable physical preconditions. In the most difficult passages of the ascent, climbers must demonstrate a combination of good tactics, competitiveness and, above all, endurance, which is key to gaining points. Points are awarded on the basis of the difficulty of the climb, so the mountain bonuses are divided into the five categories (the lightest 4th category to the most difficult outside the category, the so-called Hors category). There are a maximum of eight awarded riders and their number always depends on the category of the trip. In the case of a finish line on the top of the hill, the points even double. Simply put, the harder the hill, the more points the competitor gets. The cyclist who gets the highest number of points in mountain bonuses will then achieve the title of the best climber in the Tour de France.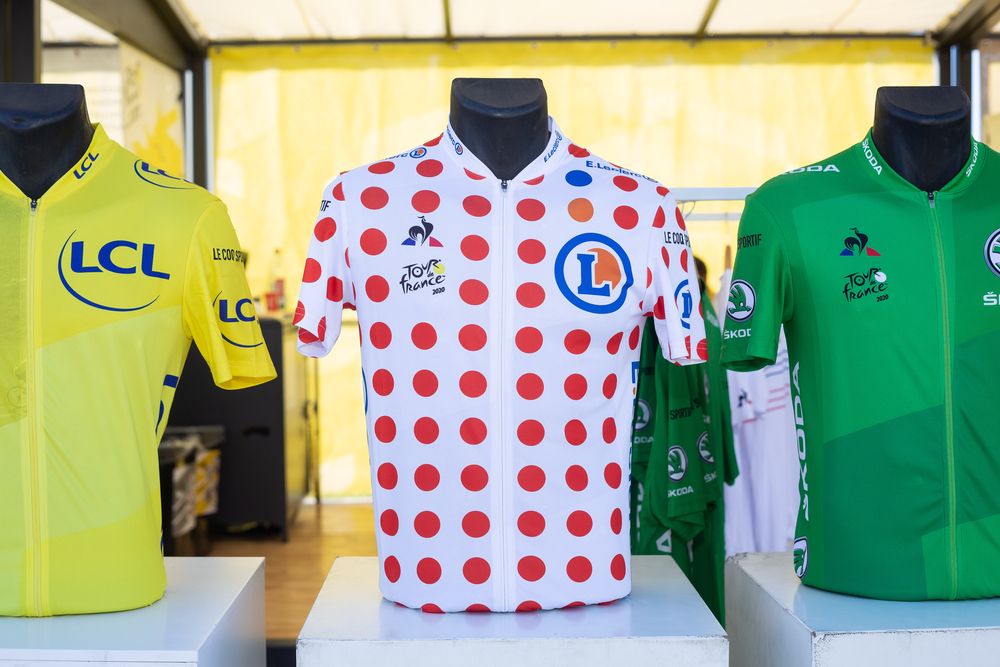 The Polka Dot Jersey today / A.S.O. / Bruno BADE
The record holder in the number of victories in the mountain qualification is the Frenchman Richard Virenque, who dominated it seven times (in 1994–1997, 1999, 2003 and 2004).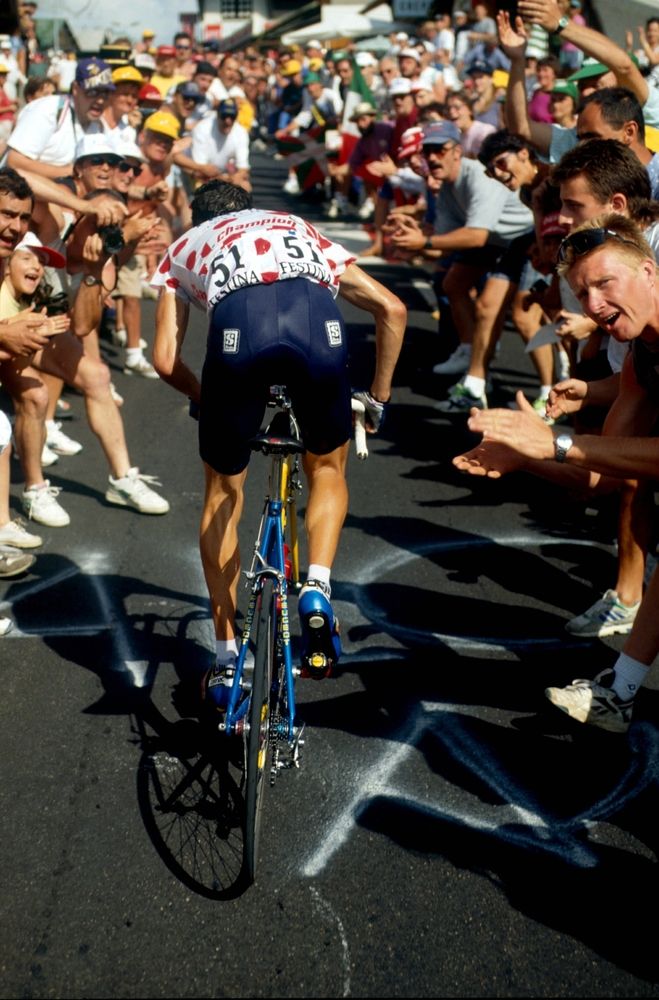 Richard Virenque / 1995 / A.S.O./B.Bade
Other successful climbers with six titles include the already mentioned Belgian Lucie Van Impe and the Spanish cyclist Federico Bahamontes, who was also the first in history to dominate the mountain classification on all three Grand Tours.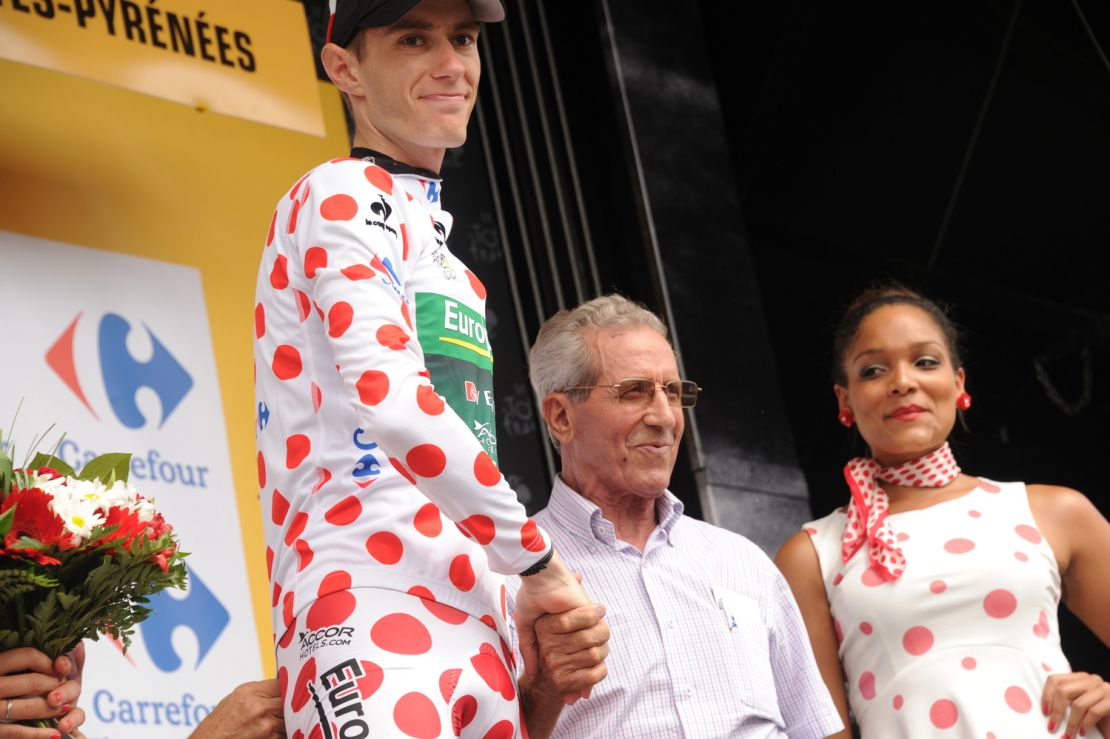 Legendary Federico Bohamontes congratulates Pierre Rolland on his Polka Dot Jersey. A.S.O / B.Bade
In 2020, the Polka Dot Jersey Tadej Pogačar won with 82 points. Richard Carapaz came in second very closely with 74 points.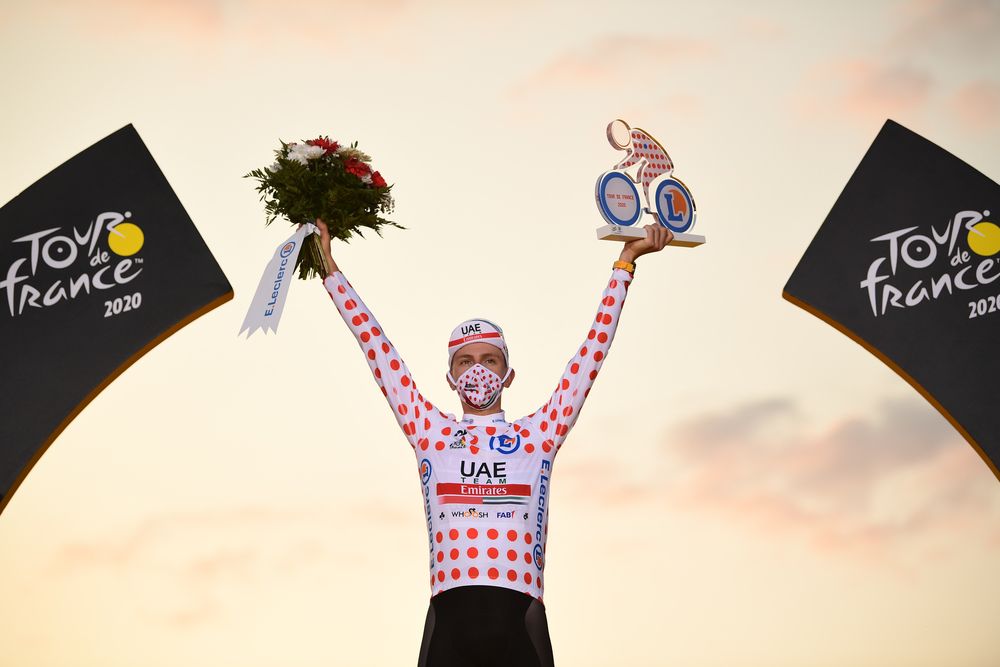 Tadej Pogačar in Paris. A.S.O. / P. Ballet
Both routes within the L'Etape Czech Republic by Tour de France contain mountain bonuses, and cycling enthusiasts can start fighting for the Polka dot Jersey on June 5, 2021.