EVERYONE CAN ENROL. GET READY FOR L'ETAPE ON CAMP IN STŘÍBRO
Preparation for L'Etape continues with a training camp in Stříbro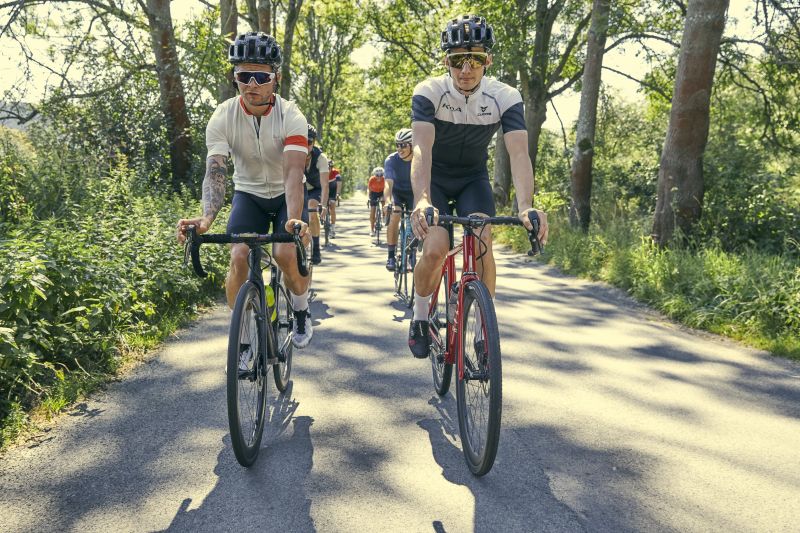 Only a month and a half left until the unique race L'Etape Czech Republic by Tour de France, which will bring the extraordinaire atmosphere of the legendary cycling event to the Czech Republic. For all those who want to get in the best shape for their D-Day, another in a series of pre-race training camps has been prepared. This time called In the Footsteps of Zdeněk Štybar, from 6th to 8th of August in Stříbro.
Favorite routes of the three-time world champion Zdeněk Štybar, intensive training sessions, theoretical lectures and group regeneration. All this and much more is offered by the weekend programme, which will help cycling enthusiasts prepare for the most important race of the season.
During the training part, you can expect rides on shorter and longer intensive routes - for example, the protected landscape areas of Český les and Slavkovský les are within driving distance, and another ride can take you to the border mountains. After a good workout, you can relax and regenerate in the facilities of the Štybar Pension, located in the picturesque town of Stříbro, 35 kilometres from Pilsen.
The price of a weekend stay including accommodation with half board is CZK 4,690 per person; for a companion a package is available for CZK 3,390.
The capacity of the camp is limited, applications are accepted until Wednesday July 21. So don't wait for anything!
How to register for the camp?
Send us an email to jfousek@letapeczech.cz with information that you are interested in the camp. Plus if you want to bring a companion, be sure to mention that information as well. The deadline for applications is July 21, 2021.