L'ETAPE WILL BE FASTER AND MORE RELAXED WITH US, ASSURES THE HEAD OF A NEW PARTNER PENCO, THE SPORTS NUTRITION MANUFACTURER
Penco did not participate in the premiere edition of L'Etape Czech republic by Tour de France last August. At least not officially, although many cyclists used its services. However, the public response and feedback to the largest amateur cycling event in the country were positive that Penco decided to join the project as an official partner. Veronica Reade, one of the owners and a business director in one person, has high expectations from the association with the brand of the most famous cycling race in the world.
"I watched the premiere edition of L'Etape Czech republic by Tour de France only from the outside. I have seen a great response on social media, and a couple of my close friends rode the race, and they were all very enthusiastic about the event as such. When I evaluated the potential of the event, and the opportunity came up to involve our company in the project, it seemed logical to start working together," explains Veronika Reade.
Penco was founded two years after the Velvet Revolution by her father, Doc. Mojmír Ranný with his colleague Ing. Jiří Sedláček. "My father was a chemist in body and soul as well as a great sportsman. He was testing all kinds of drinks and supplements that he prepared himself. That's how the idea of starting a sports nutrition company was born," Veronika Reade recalls of 1991. As a teenager, she used to spend weekends sticking labels on ionic drinks. Five years ago, she became part of the management of Penco.
"Two years ago, I was worried about the fate of our company. Then there was a total lockdown and we even had to stop production for a while," she describes the difficult time of the start of the coronavirus pandemic in spring 2020. However, Penco survived the critical moment and subsequently experienced an upswing in sales. People flocked to outdoor sports, and cycling experienced an unprecedented rise. "The interest in outdoor sports, in general, has grown. Running and cycling have jumped up the interest ladder, hence the demand for sports nutrition. People are much more interested in their bodies, leisure, and health. They realise that with the right supplements, performance can increase," says Veronika Reade.
"L'Etape Czech republic by Tour de France is not only about cycling but also about the nutritional aspect of athletes. Participants will be on the route for four or more hours which is not possible on just water. With us or our products at the start line and refreshment stations, L'Etape will be faster and more relaxing for everyone," says Veronika Reade.
The company's flagship products are ionic and recovery drinks, pre-workout porridge, bars, and gels for training or races. "We are particularly proud of our gluten-free Pelupa porridge which is fortified with iron, a deficiency of which can be limiting for performance gains," says Veronika Reade.
Participants in the race, scheduled for 11 June, will ride 139 kilometres for the long route and 91 kilometres for the short route. "Cyclists who ride races like L'Etape are systematic in their preparation. They don't just address the bike, but also nutrition, drinking, and recovery. Therefore, our products are developed to aid them with their performance. The target group of L'Etape Czech republic by Tour de France correlates with our customers," notes Veronika Reade.
With the increasing number of customers due to the cycling boom, there are also more and more questions. People are no longer buying mindlessly. "I've noticed that lately, the awareness is growing substantially among athletes at the amateur level. Everyone is concerned about how to ideally recover and in injury prevention. They are aware of what to do to make performance grow. There has been a significant increase in education towards nutrition, and I'm really not talking about professionals but rather amateur cyclists who will be at the start of L'Etape," says Veronica Reade.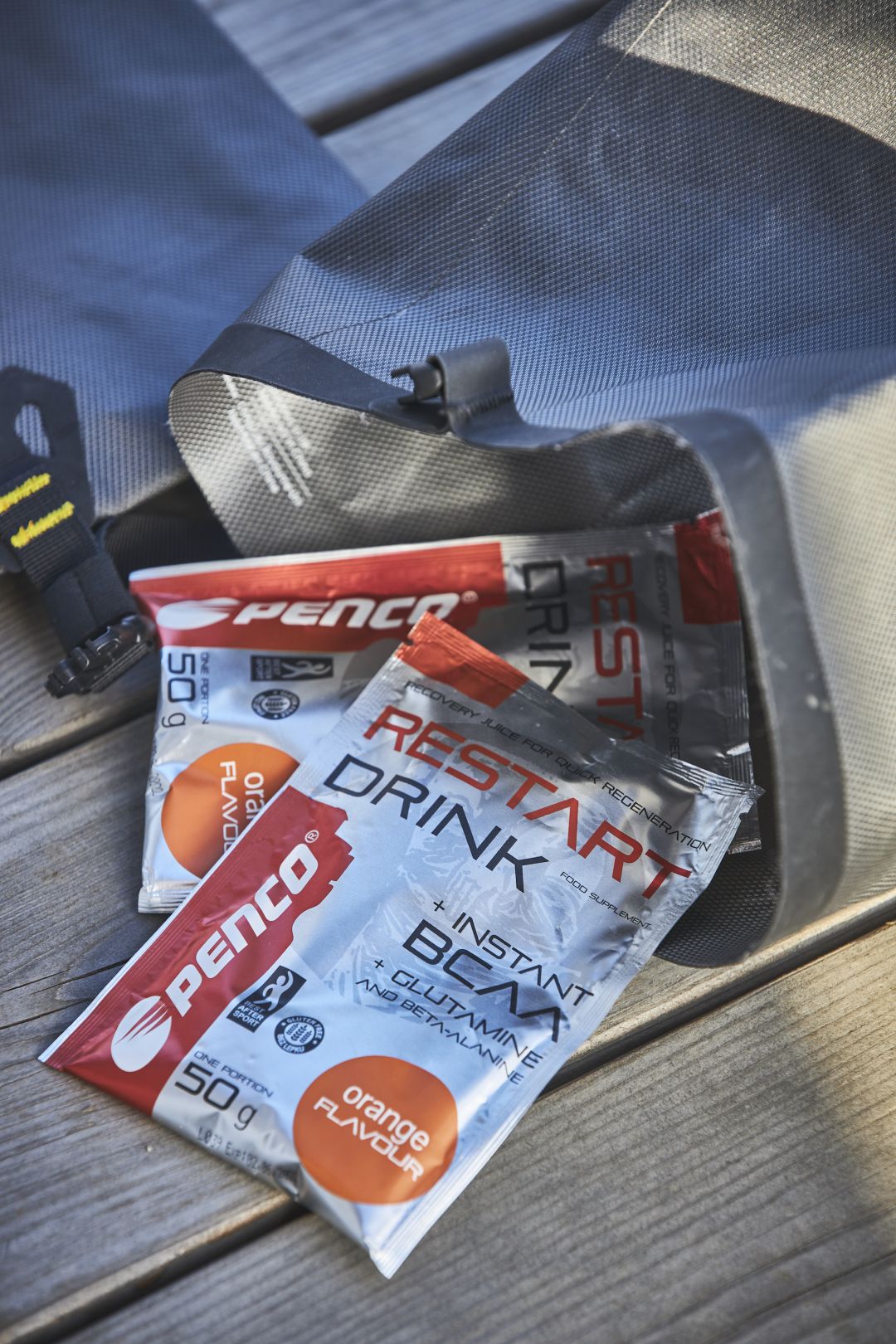 Her partner is a former track cyclist and her son is also a cyclist. "To be honest, I've done at most 40 kilometres on my own at a very relaxed pace and with a beer stop. So in terms of testing our supplements, I'm probably the right person," admits Reade with a smile. "However, we have a couple of ambassadors. Thus, I can test the products on my kids, too, because we have a line designed just for youth athletes. Gradually the questions about protein supplementation and other dietary supplements from coaches and parents of athletic kids piled up, and we were aware that adult sports nutrition was not suitable for growing young bodies. That's why we focused on developing ionic and recovery drinks for children and juniors as well," describes Veronica Reade, for whom selling products is not just a part-time job.
"I enjoy the issue of sport, from both a physiological and psychological point of view and, of course, what effect nutrition has on pushing the limits in sports performance. We deal a lot with what is just a marketing ploy in our competitors' offerings and what has the potential to work for the athlete. Otherwise, we still stick to the credo that sports nutrition has to taste good first and foremost!" smiles the head of Penco, which is a partner of L'Etape Czech republic by Tour de France 2022.